-EEEWWWW!!!
I've got my glasses I'm out the door I'm gonna hit something!!
This SI joint back pain this is beginning to get to me! I was in a lot of pain Friday and we had the kiddos field day. We made it thru!!
Our job of the day was the 3-legged race. We had fun and it was a good workout. I probably did 300 squats! I had a subway veggie sandwich for lunch, but definitely not enough water. I haven't had enough water in 2-3 days. Friday and Saturday for sure. I'll have to try to make up for it today. But we're packing to go camping and not a lot of access to a nearby potty. I'll be back on track next week, for sure.
Yesterday was our 12th anniversary, with the kiddo already at the campsite, hubby and I found a place in Dallas to eat. It's a yummy organic, gluten free place!! And it was oh so good!!
I had smoked salmon with creamy cauliflower mash and wilted spinach. Followed up with coffee and chocolate cake cheesecake. :D
I've done really well at staying in range. I did a good workout Thursday. I'm hoping there will be a good place to run at the camp site, we'll see. Otherwise I'll try to get the guys out again to ride bikes Tuesday or Wednesday. Plus get my ST sets done. I can feel the fluff coming on! Can't let that happen.
Here are a few pix of my meals lately and our bike ride the other day! Since I don't know how to name them they will be in no particular order and I'll have to go back and edit.
Dinner I think Wednesday night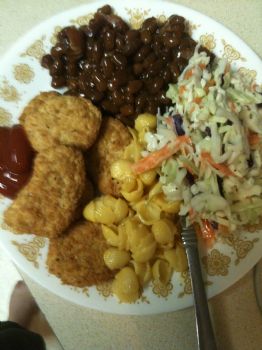 Hubby - we're headed out on our after dinner bike ride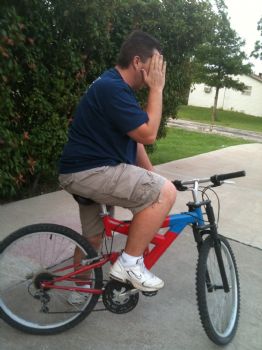 kiddo - don't take my picture mom!!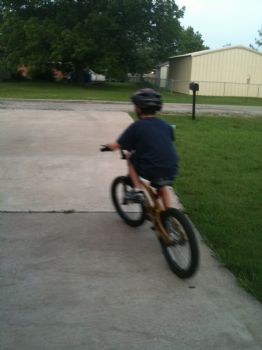 REALLY! STOP!
Veggie Taco Lunch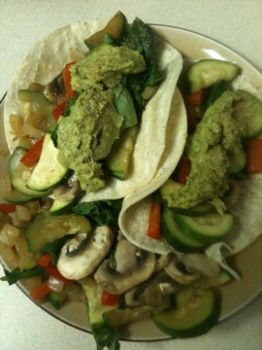 Ezekiel Bread with Raspberries
Morning Liquid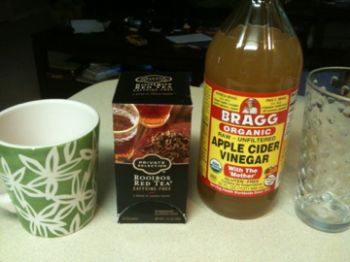 Check out line!! #12 on our 12th anniversary!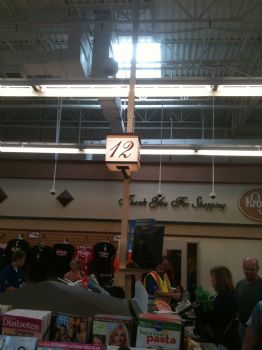 DINNER!! Smoked salmon...melt in your mouth good!! Creamy Cauliflower Mash with Wilted Spinach!! So So Sooooo Good!!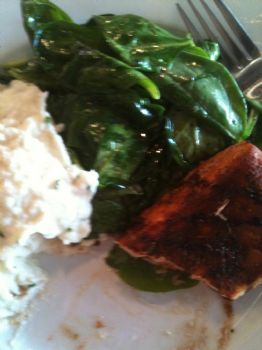 Allowed a bit of sugar for this special occasion, this is gluten free chocolate cake with cheesecake filling, chocolate icing and white chocolate shavings!